Wat is CrossFit Endurance
CrossFit Endurance zorgt ervoor dat je supersnel super fit raakt en is gebaseerd op de wetenschappelijke techniek van High Intensity Interval Training, met piek- en herstelmomenten die je tot het uiterste drijven. CrossFit Endurance combineert het beste van verschillende sporten en is daardoor zeer divers en compleet. Daardoor wordt een Endurance sessie nooit saai. Omdat je je concentreert op veel verschillende vormen van sport, voorkom je dat je je eenzijdig ontwikkelt. Een Endurance sessie geeft je in slechts 60 minuten een full body workout! De kern ingrediënten van een Endurance sessie: Vetverbranding, Kracht en Conditie.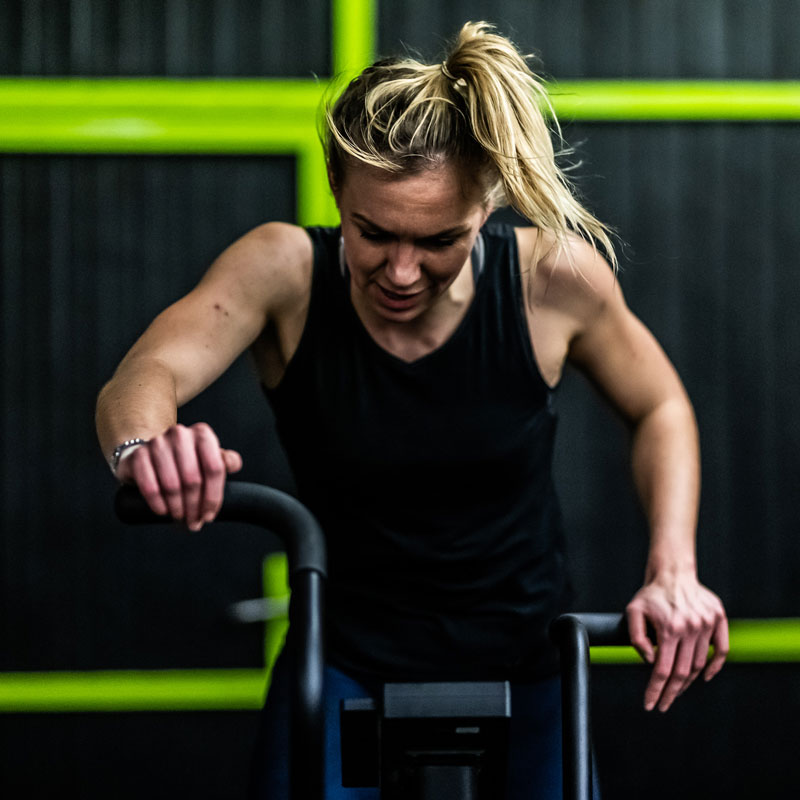 "

The world's greatest machine?…. YOU…..keep it tuned

"
Hoge intensiteit interval training of sprint interval training is een training strategie oftewel 'methodiek' die bedoeld is om prestaties te verbeteren, met relatief korte trainingen. HIIT is een vorm van cardiovasculaire training wat bevorderlijk is voor het verbranden van vet in een korte intensieve training. High Intensity Interval Training verhoogd de metabolisme, stimuleert de groeihormoon productie en het vergroot de explosieve kracht. Uiteraard wordt de cardiovasculaire uithoudingsvermogen verbeterd, zowel aërobe en anaërobe. Onderzoek toont aan dat HIIT tot 50% effectiever is in het verbranden van vetweefsel dan een lage intensiteit training.
Metabolic Conditioning, oftewel cardio. We weten allemaal dat bewegen of een vorm van cardio nodig is om je fitter te maken. Moet ik dan 3 dagen in de week hardlopen? Nee dat hoeft niet, al is dat helemaal niet verkeerd natuurlijk! Bij ons kom je binnen, kijk je naar het bord, luistert naar de uitleg en na een functionele warming up, ga je helemaal voorbereid met je sport buddies de workout doen. We houden altijd het "samen uit, samen thuis" principe aan, want we laten niemand achter. Dat is de kracht van onze community.
Neem contact met ons op en plan gratis 2 proeflessen zodat je een goed beeld krijgt van onze gym, sfeer trainers en community. Tot snel!