CrossFit Progression Class
Wat is CrossFit Progression Class?
CrossFit bestaat uit drie onderdelen: Weightlifting, Gymnastics en Metcon/Metabolic Conditioning, oftewel cardio.
Daar wij vinden dat elk onderdeel goed getraind moet worden bieden wij als enige CrossFit box in Tilburg elk onderdeel in aparte lessen aan.
Je ziet dat bij de meeste CrossFit boxen alle skills en techniek in 1 uur moeten stoppen en daarbij ook nog je workout moet draaien. Je hebt bijvoorbeeld de handstand push up of ring muscle up niet in 15 min onder de knie, vandaar dat bij de gymnastic lessen hier dieper op wordt ingegaan. Uiteraard sluiten we de techniektraining af met een WOD, zodat je kunt kijken of je de aangeleerde techniek in praktijk kan toepassen.
Kunnen we jou een handstand walk aanleren? Neem een proefles and let's find out!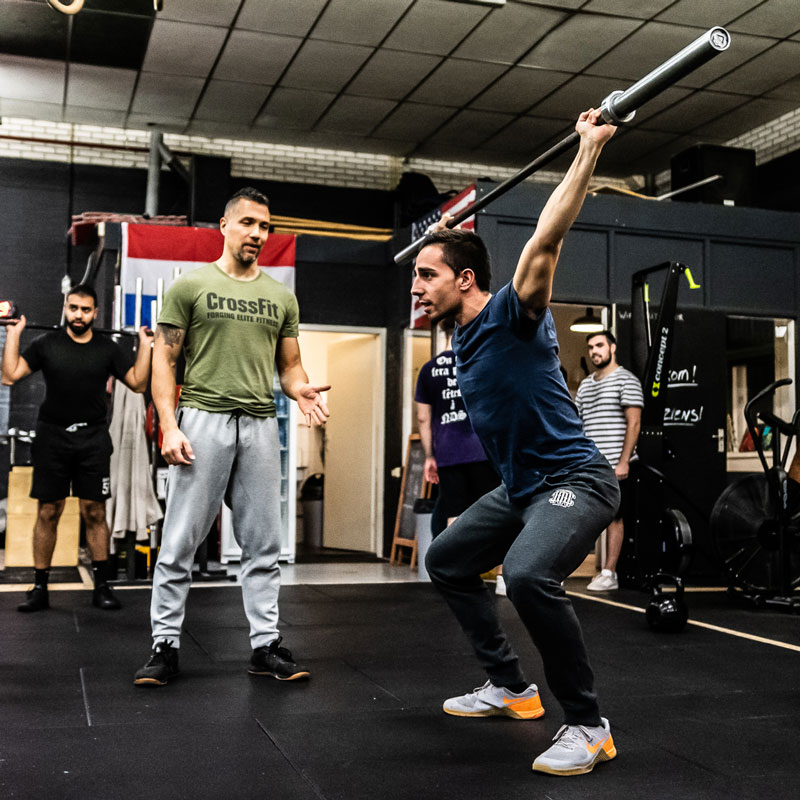 Neem contact met ons op en plan gratis 2 proeflessen zodat je een goed beeld krijgt van onze gym, sfeer trainers en community. Tot snel!